Accelerated Transfer Academy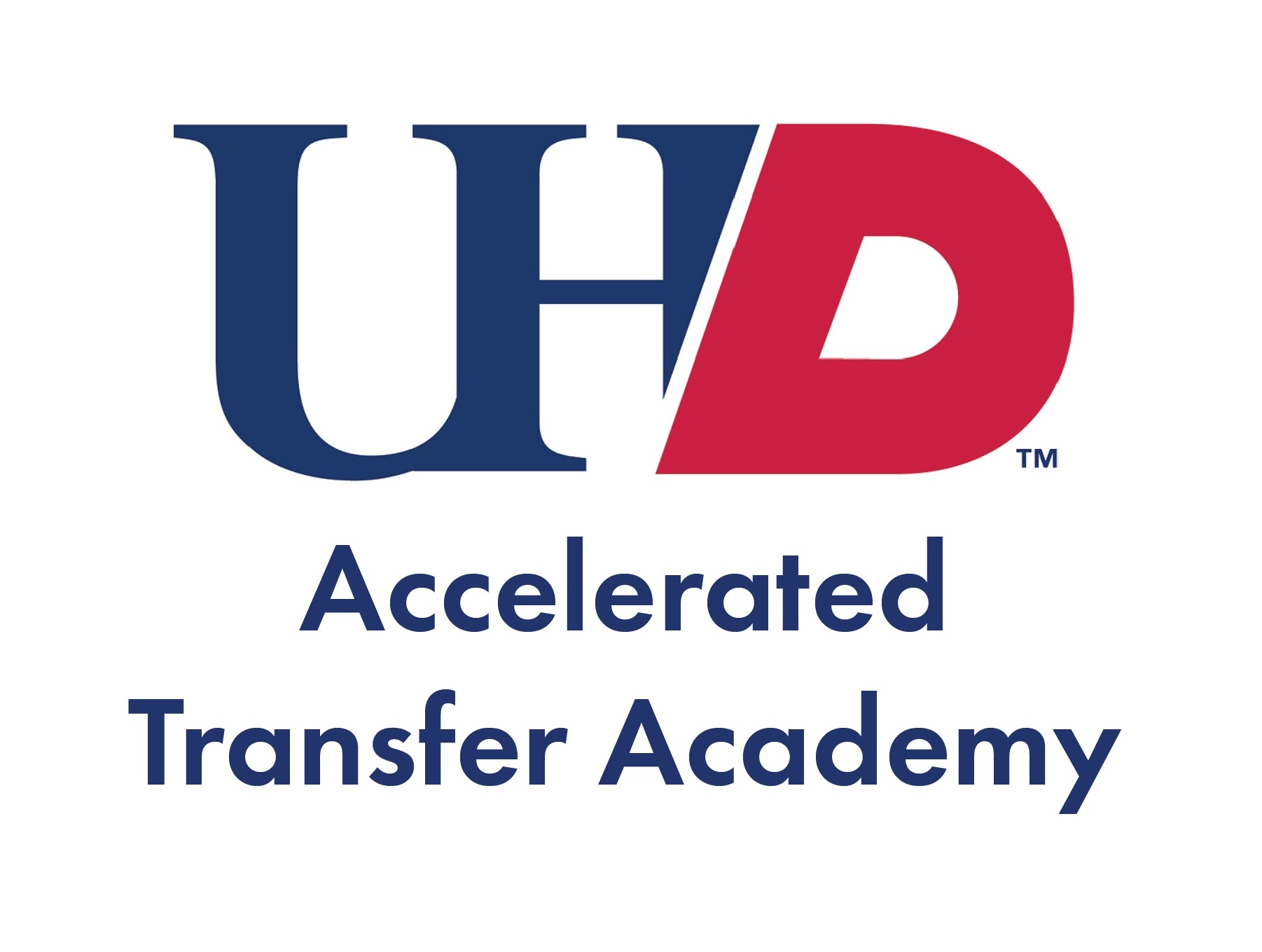 One Main St.
OMB - Suite N320
Houston TX, 77002

Meet Our Staff:
ATA Staff

Main Contact #:
713-226-5235

Email Us:
ATA@uhd.edu

Office Hours:
Monday-Friday
8:00 am – 5:00 pm
Follow Us on social media:
What is the Accelerated Transfer Academy (ATA)?
The Accelerated Transfer Academy is supported by a Title V grant awarded by the U.S. Department of Education's Developing Hispanic-Serving Institutions (DHSI) Program. The ATA program is aimed at ensuring that transfer students have all the support they need to persist and graduate. Students can look forward to a holistic support system and financial incentives through book vouchers and scholarship opportunities as they pursue their degree at UHD.
The program is comprised of three main components:
Academic Support
Student Engagement & Community Building
Career Exploration
ATA is designed to create a smooth transition for students transferring into UHD. The goal is to provide transfer students with a transformative educational experience by implementing a collection of high-impact strategies and practices that will prepare them for both academic and career success. On average, students in the ATA program earn a higher GPA and earn more credit hours in their first semester than other new transfer students. Our students are also more likely to re-enroll at UHD for a second year thatn other similar new transfer students.
Eligibility:
To find out if you are eligible to participate in our program, please visit the ATA Eligibilty page.
To apply:
Click on the "Apply Today!" button located at the top of this page.
Fill out the application in its entirety. Once you submit it, you will receive a confirmation email.
Continue to check your UHD GatorMail for program acceptance, important ATA updates, and upcoming events.

Learn more about the Accelerated Transfer Academy (ATA)
Video credit: Nataly Marquez, ATA Scholar (Spring 2022 Cohort)
Upcoming Events: