Contact Us
Interim Director

Honors Program
The Learning Connection
One Main Street, Room S-405
Houston, Texas, 77002
713-221-8236
honors@uhd.edu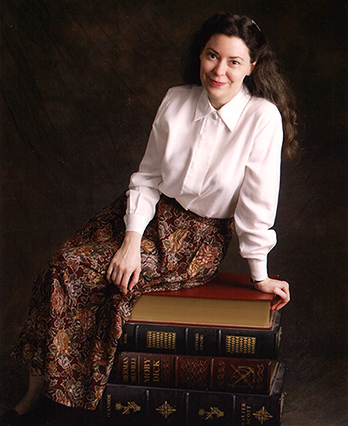 Interim Director Dr. Catherine Howard
University Honors Program
The University Honors Program provides a dynamic environment in which highly motivated students can grow as scholars, leaders, innovators, and citizens. The program celebrates excellence and broadens horizons, both inside and outside of the classroom.
Admission to the University of Houston-Downtown Honors Program is competitive. Successful applicants not only demonstrate a high level of academic achievement and potential but also provide evidence of their commitment to community service and participation in meaningful extracurricular activities. The University Honors Program complements the curricula of the UHD degree programs and promotes academic excellence by connecting exceptional students with multiple high-impact practices.
Honors students come from every major, and our curriculum is designed to enrich your educational experience and help you become a better scholar, creative thinker, and engaged citizen.
As part of a thriving learning community, you'll be connected to a broad network of experience and talent to help you refine your goals and achieve your potential. You'll gain new perspectives and make lasting friendships at Honors retreats, workshops, and enrichment events. Special opportunities to study abroad, attend national and regional conferences, connect with community leaders, and engage in service learning will ensure that your undergraduate experience is both memorable and meaningful.
Brief History
The Honors Program launched in August 2014 with a small cohort of about twenty freshmen and a single Honors section of UHD 1304. Currently, there are about one hundred students from all four colleges and Honors sections of UHD core courses offered each year.
Interim Director's Welcome
"What makes Honors special?" The answer is quite simple—its students. Honors students not only possess academic talent, but they are also creative thinkers with an exceptional curiosity for the world around them. They thrive in academic settings that delve deeper into the content and challenge preexisting ideas. In a nutshell, Honors students do not merely "think outside the box"; they take the box apart, transform it into something new, turn it into a metaphor, or debate whether or not the box exists.