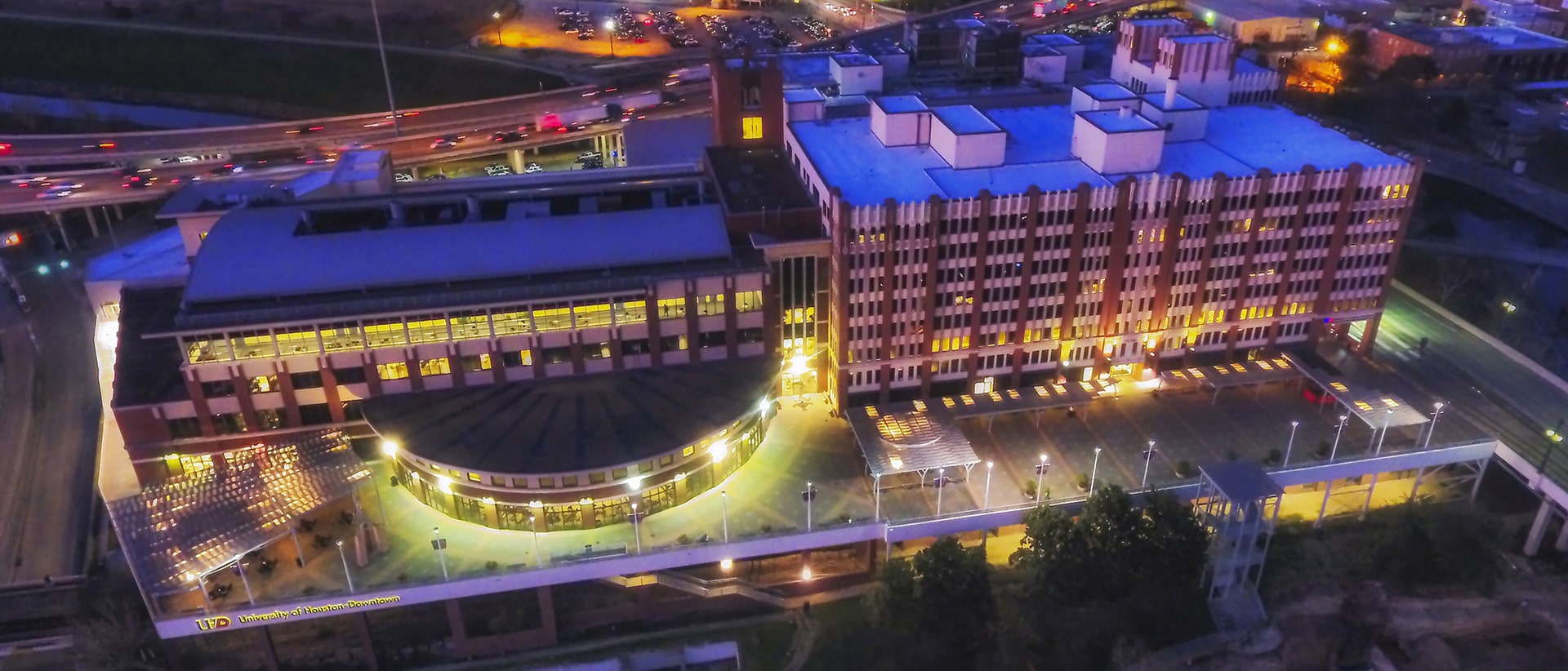 Office of the President
UHD Office of the President
Welcome to the University of Houston-Downtown!
Dr. Loren J. Blanchard
President, University of Houston-Downtown
Loren J. Blanchard joined the University of Houston-Downtown as its seventh president on March 15, 2021.
During his tenure at UHD, Dr. Blanchard has launched the 2022-2027 Strategic Plan: A New Paradigm with Student Success as the University's number one priority. Since the implementation of that plan, UHD has made progress toward multiple interrelated goals through organizational changes that ensure systematic first-year support, strategic and ongoing academic advising, and provisions to meet students' basic needs.
Under Dr. Blanchard's leadership, the University has received more than $30 million in awards from public and private funders who support its vision, recognize its progress, and believe in its potential. U.S. News ranked UHD among Top Performers on Social Mobility and awarded the University a No. 1 ranking as the most diverse institution of higher education in the southern region of the United States. He leads with a commitment to the civic and moral imperatives that a higher education must prepare students with the knowledge, skills, and dispositions necessary to address the critical needs of their communities and the most pressing concerns of our nation.
President Blanchard previously served as Executive Vice Chancellor for Academic & Student Affairs at California State University (CSU), the largest and most diverse system of higher education in the United States. Before CSU, he served as Provost & Senior Vice President of Academic Affairs at Xavier University of Louisiana. Other past leadership positions include Associate Vice Chancellor for Academic and Multicultural Affairs at the Louisiana State University Health Sciences Center and two roles within the University of Louisiana System: Provost and Senior Vice President for Academic Affairs and Vice President for Accreditation, Leadership & Accountability.
A first-generation college graduate, Dr. Blanchard holds a bachelor's degree in Speech Pathology Education from Xavier University of Louisiana, a master's degree in Education from McNeese State University, and a Ph.D. in Educational Psychology from the University of Georgia.