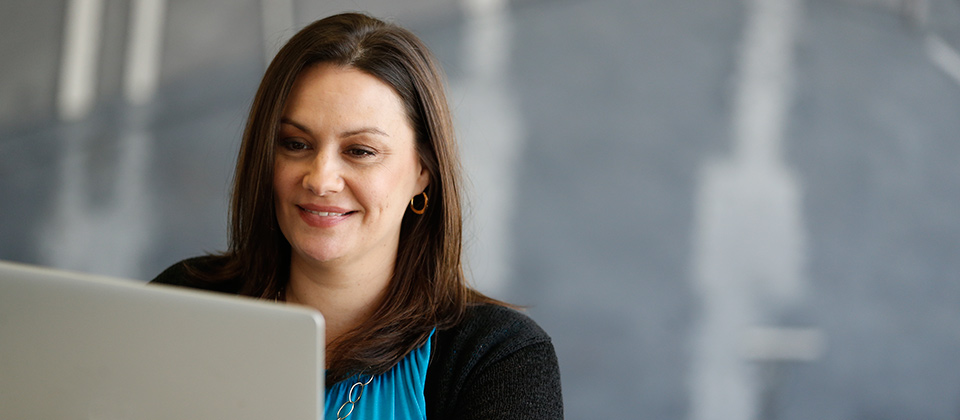 ​​​​​​​​​Apply Today!!
Financial Aid Answers:
Twenty-four hours a day,
​seven days a week
For advising assistance please email your advisors directly. Please ensure that you email from your UHD gatormail for the most detailed information regarding your personal academic records. You may schedule an advising appointment through Navigate. You may also request a zoom appointment if you need more personal assistance.
Zoom Information
Schedule an Appointment
How to Search, Identify and Register for Classes
Help with scheduling an appointment (pdf)
Thinking About Taking an Online Course?
TAKE THE UHD ONLINEREADINESS SELF-ASSESSMENT
Earn Your Degree Online
UHD has several online degree completion programs for students who have completed core coursework at another university or community college.
UHD currently offers upper-level coursework online for 15 bachelor's degrees and 5 graduate degrees. Online courses offer students:
Flexible scheduling
An interactive learning experience
Fully transferable course credits
Quality curricula, identical to that of on-campus classes
Access to on-campus and online student services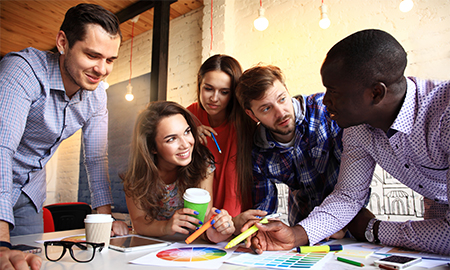 Bachelor of Business Administration
Online or On Campus
With a degree in Marketing from UHD, you get the freedom to develop your individual skills and talents, while obtaining the foundational skills to pursue a career in the high-demand, ever-expanding field of marketing. You can tailor the program to focus on either the more creative or analytical sides of marketing, while enjoying UHD's flexible and varied course times that help you maintain a work/life balance.
---
CIP Code: 52.1401.00
---
Included Courses:
Promotional Strategy
Consumer Behavior
Marketing Management & Strategy
Social Media Marketing
Business Marketing
Career Options:
Enjoy a career as a:
Advertising Manager
Marketing Analyst
Sales Representative
Development Representative


*Accredited by AACSB International - The Association to Advance Collegiate Schools of Business
---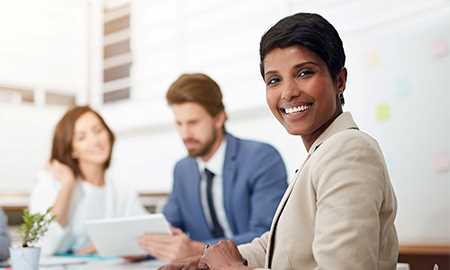 Bachelor of Business Administration
Online or On Campus
Learn how to keep track of products from raw materials to when they reach the consumer with a degree in Supply Chain Management from UHD. Our unique program works in close partnership with the National Associate of Purchasing Management-Houston, Inc., and the local chapter for the National Institute for Governmental Purchasing to provide students with a sound understanding of supply chain management and strategy.
---
CIP Code: 52.0203.00
---
Included Courses:
Negotiating Skills and Techniques
Purchasing Management
Materials Management
Supply Chain Logistics Management
Advanced Purchasing and Supply Management Seminar
Career Options:
Pursue a career in:
Materials and Procurement
Logistics
Transportation
Inventory Management
Operations
Sales and Consulting
*Accredited by AACSB International - The Association to Advance Collegiate Schools of Business
---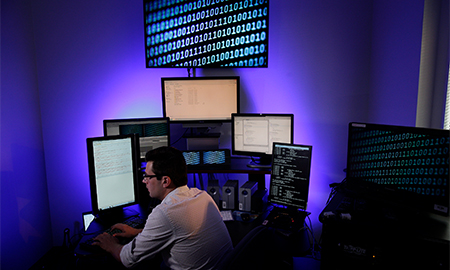 Master of Security Management
Online
The Master of Security Management at University of Houston—Downtown was developed in collaboration with leaders in security management to provide you with the knowledge and skills necessary to addressed the continuously changing security environment. Another bonus? This unique program is offered on alternate Saturdays to allow security professionals to obtain the degree without interfering with their professional or personal responsibilities.
This program is now available exclusively online.
---
CIP Code: 43.0112.00
---
Included Courses:
MSM Core Classes (required to obtain the MSM degree)
Security Management for Executives
Cybercrime and Computer Forensics
Leadership, Motivation and Communications for Security Executives
Human Resource Management for Security Executives
Managerial Decision Making for Security Executives
Capstone (6 hours)
Career Options:
Enjoy a fulfilling career in:
Business Security
Security Management
Cyber Security
Traditional Security Concentration
Risk Assessment and Abatement
Legal Environment of the Security Executive
Global Perspectives of Security Management
Current Issues in Security Management
Projects in Security Management
Cybersecurity Concentration
Cybersecurity Program Design and Operations
Information Security - Focused on Data Security
Cyber-Network Security
Organizational Resilience
Cyber Operations
---
*The University of Houston-Downtown, does not currently offer online courses to residents of the following territories: American Samoa and Guam.